Welcome to Flayosc, the gateway to the Haut-Var!
Choose a real estate property in Flayosc and change your life!
Join the 4300 residents of the village of Flayosc and settle in the heart of the Var in an exceptional natural and cultural environment! Set on its rocky peak at an altitude of 330 metres and characterised by the Saint-Laurent church and its bell tower, the village of Flayosc is a marvellous haven of peace just a stone's throw from the town of Draguignan. In buying a house or an apartment in Flayosc, you will benefit from its ideal geographic location, forty or so minutes from the Mediterranean Sea on one side, and the mountains, lakes and gorges of the Verdon natural regional park on the other…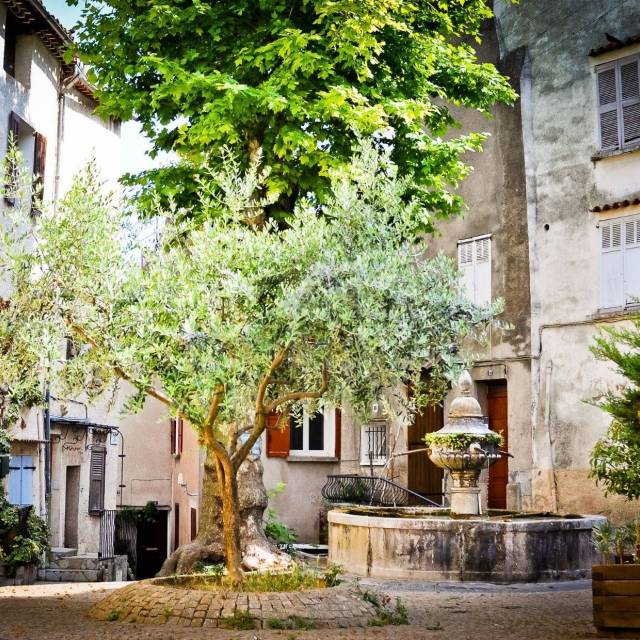 Living in Flayosc in the Var, in the Draguignan area…
Choose a typical Provençal village to buy your house or apartment in!
The art of living in Flayosc
The sweet Provençal lifestyle is felt all around in Flayosc: in its warm, dry Mediterranean climate and its green hilly landscapes surrounding the village, scattered with vineyards and olive orchards…and not forgetting its ravishing Provençal market, in perfect harmony with the immaculate medieval architecture of the buildings and the many restaurants for you to discover…
Flayosc is brimming with treasures and enjoys constant and pleasant local events (concerts, antique markets, lotteries, activities for families…). Once settled here, you will become an expert in the «Côtes de Provence» certified wines, the extra-virgin olive oil produced in one of the three mills in Flayosc or even the delicious honey from local beehives.
Not to be missed
The provencal market on Monday mornings throughout the village streets: local specialities and crafts, fruit and vegetables, cheeses, cooked and cured meats, spices…
Close by…
Flayosc is three quarters of an hour from the beaches of Fréjus or Sainte-Maxime…
… But also, from the Sainte-Croix Lake and the Verdon gorges!
Live in Flayosc and breathe in la Provence!
In moving to Flayosc, whether you become a tenant or you buy a main or second home, you will find that it's an ideal location to practice many different sports. Amongst the many options, you will find the perfect sport for you in the village or nearby: hiking, thrilling sporting activities (treetop adventure courses, mountain biking, rock climbing…) or in sports clubs (horse riding, tennis and squash, dance, gym, yoga, football, martial arts…)!
The village of Flayosc paves the way for an active and healthy lifestyle for you, in the heart of landscapes that you will never tire of! You can explore local heritage treasures: the Saint-Laurent church and its bells listed as « historical monuments », la Place de la Reinesse and its fountain, the former town council building…
__
ÉGLISE SAINT-LAURENT
1 RUE DU DR BRÉMOND
Only 15 minutes from Draguignan town centre.
Practicalities: amenities in Flayosc
In buying a property in Flayosc, you will benefit from the many amenities available in the village: schools, multimedia library, post office, medical services (chemist, doctors, dentists, physiotherapists…), grocery stores (grocer's shop, baker's, butcher's) and others (florist, garden centre, hairdressing salon) …
Only 15 minutes from Draguignan town centre, its bus station but also the hospital. A bus will take you to Draguignan from Monday to Saturday.
__
MAIRIE DE FLAYOSC
AVENUE ANGELIN GERMAN
04 94 70 40 03
Locate Flayosc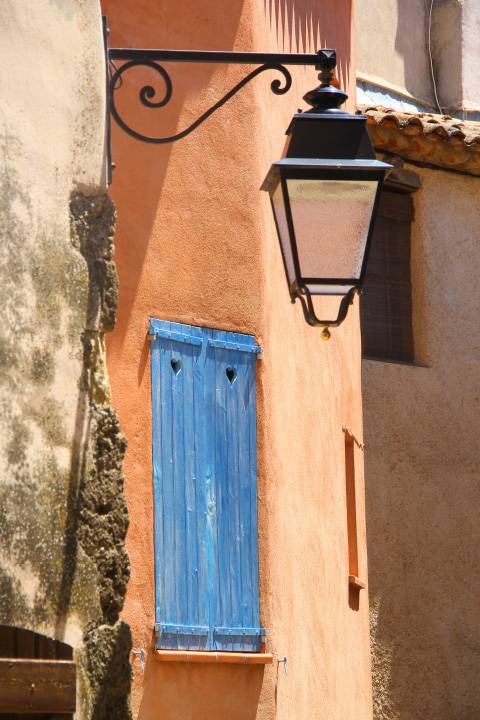 Sole agent
315 000 €
3600 m2

160 m2

2 bedrooms
Discover
Sole agent
665 000 €
3750 m2

160 m2

4 bedrooms
Discover